Why the Affordable Connectivity Program (ACP)?
During the pandemic when our children were working virtually, I was surprised to see how many students did not have an adequate device or reliable high-speed internet connection at home.
After some research, I found the ACP.  With some more research, I found a streamlined path to ACP that provides a free device with built-in wireless internet.
I believe every student should have access to resources, and this program works.
ACP is a federally funded program designed to bring Connectivity to qualifying families.  You qualify if your household income is at or below 200% of the Federal Poverty Guidelines or if you are enrolled in a qualifying program.
Any one of the three columns below qualifies you for the program.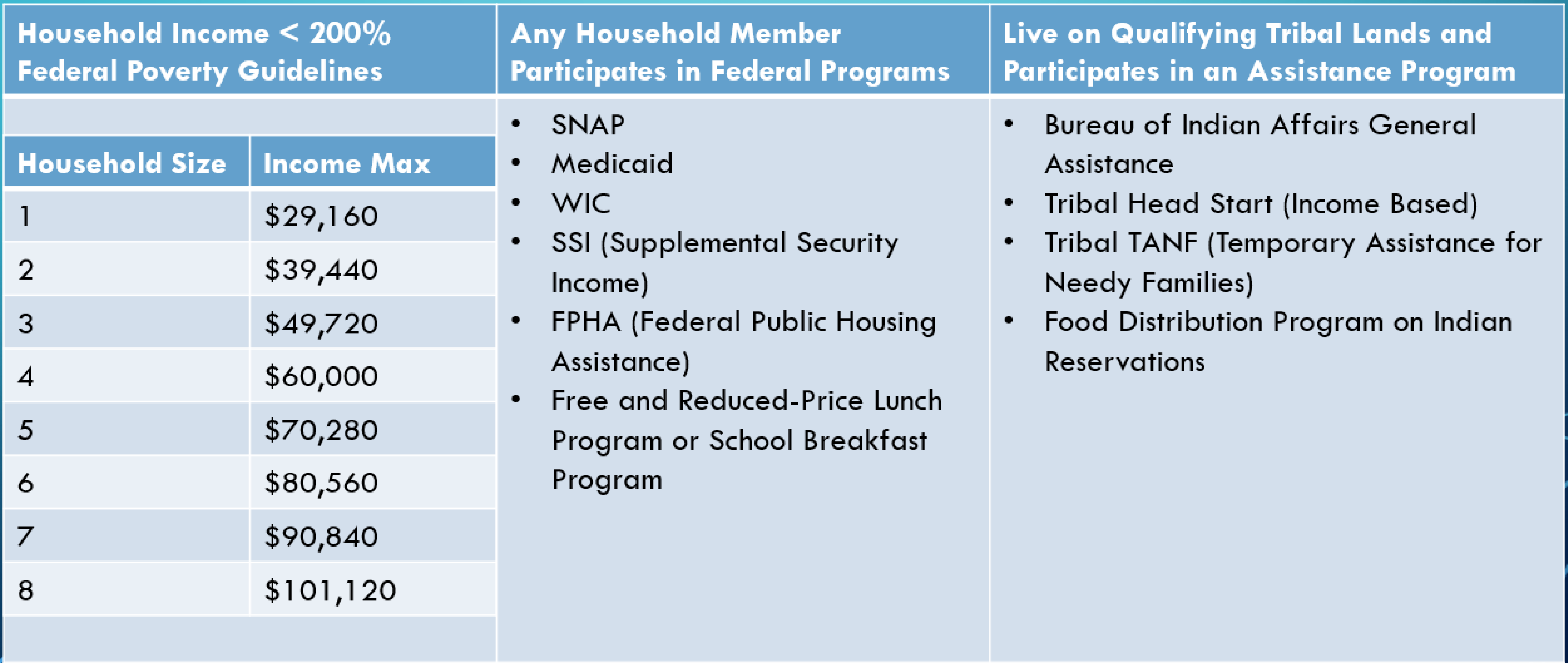 Why The People Catalysts?
Our students are the future People Catalysts of the world.  They are our future, and the more we invest in them, the better.
We specialize in working with schools, non-profits, and other organizations to bring this benefit to as many people as possible.
Schedule a time for us to talk about setting up your school or organization to bring this program to as many as we can help.
SCHEDULE A MEETING